Environmental responsibility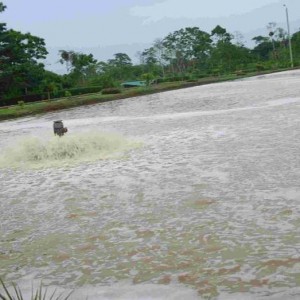 Our company is committed to the protection of the environment that is why we give special treatment to all the residues generated during the process of production.
The solid residues (mainly rind) obtained as a result of the processing of the fresh fruit, are collected and transferred to farms to be used as a food source for cattle.
The liquid residues generated are transferred to a system of residual water treatment. There they receive two treatments:
Primary treatment: homogenization tanks and sedimentation process.
Secondary treatment: two lagoons of oxidation and a stone filter. This system allows that the treated waters arrive at their effluent, fulfilling all parameters demanded by national laws and standards.